A Virtual Terminal is a useful tool for businesses that do not need an actual piece of hardware to accept a payment face to face from a consumer.
A virtual terminal is a web portal that is behind a secure password that allows businesses to take card details of their customers and to process payments over the phone or with the merchant present.
When it comes to payments, virtual terminals are a great way to simplify the user experience. With virtual terminals, businesses can take payments from anywhere in the world, without having to worry about the need for physical infrastructure. In the UK, Epaymentsolutions is a leading provider of virtual terminals, offering a secure and reliable service for businesses of all sizes.
Epaymentsolutions' virtual terminals are designed to provide a secure and reliable way to take payments quickly and easily. All transactions are processed through a secure infrastructure, and business owners can rest assured that their customers' data is safe and secure. With a range of features, including the ability to take payments in different currencies, the virtual terminal offers a comprehensive solution to businesses looking to streamline their payment process.
BUSINESSES THAT NEED A VIRTUAL TERMINAL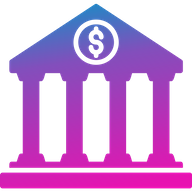 Businesses that take deposits over the phone
Businesses that take MOTO transactions
One of the key benefits of ePaymentSolutions' virtual terminal is its convenience. The user interface is designed to be easy to use, and businesses can quickly and easily set up their account and start taking payments. Plus, customers can pay with a range of methods, including Visa, Mastercard, American Express and more. Another advantage of the Epaymentsolutions virtual terminal is its affordability. The service is highly competitively priced, and businesses can take advantage of good system at all. 
Virtual terminals are usually provided by the acquirer on their platform, although at Modern World Business Solutions our merchant platform has a Virtual terminal built-in as standard. This not only saves the merchant money but makes it very simple for all of our merchants to accept payments via a virtual terminal without the extra costs of rental that would usually occur.
Our virtual terminal payment page can be branded as you as the merchant or as our white label payments partner.
FREQUENTLY ASKED QUESTIONS
Learn more about Virtual Terminals.
What is a virtual terminal, and the MWBS merchant panel?
The Modern World merchant panel is software that we have developed in-house that we give to all merchants that sign up to us either directly or through our partner network their very own virtual terminal at no monthly rental costs.
What costs are involved in a virtual terminal?
The usual costs involved on a virtual terminal would be a monthly rental cost and then a click fee for every transaction that has been processed through the virtual terminal – this will be outlaid to you on your acquiring contracts and when and if you choose to utilise the virtual terminal on the MWBS platform.
How do I connect to my virtual terminal?
Virtual terminals and the Modern World merchant panel are web-based; therefore, you do need a 4G or internet connection to be able to take payments via a virtual terminal.
What is a MOTO payment?
A MOTO (Mail Order / Telephone Order) is a reference to a payment that has not had the cardholder present when the transaction has been processed.
How quick is it to setup a virtual terminal?
With the Modern World Merchant Panel, you are automatically set up once your merchant account is granted. You will simply have to agree to the costs per click on the virtual terminal and then your account will be activated, and you will almost immediately be able to take payments.
How secure is a phone payment?
Our virtual terminals are already equipped and waiting jammed packed with all the latest security settings to help you combat the world of fraudulent phone payments. Below are two extra layers of security that are added. Address Verification System (AVS) – This is where your customers are asked for their billing address details before the payment completes Card Verification Value (CVV or CV2) –This is where your customers are asked to provide their card security code, otherwise known as " the last three digits" This information helps the banks identify the card user is a genuine one. All of our virtual terminal options are PCI compliant also.
What are my options if a virtual terminal isn't for me?
At Modern World, we can help you with whatever type of payments you need to accept if a virtual terminal isn't for you. Card Payments E-Commerce Virtual Terminal Pay By Link
What card payments can I accept with my virtual terminal?
Your virtual terminal will be able to accept all the major card issuers including – Visa, Mastercard, American Express, and others that you will need to register with beforehand.
Why should I choose Modern World Business Solutions for my virtual terminal?
Simple – we are the best! But besides that, there are many reasons why you should pick us to look after your virtual terminal payments. We are innovators and disruptors, putting this simply, you will likely get more than you bargained for when compared against your peers. A good example would be the merchant panel that we offer to all merchants for no extra cost! – Our service is on point, and we like to make people happy with cost-effective solutions tailored to their business. This is why you should use Modern World Business Solutions for your virtual terminal.
Talk To Our Expert Today
We have helped hundreds of businesses throughout the UK save money on their rates. Book a review today!
Email us
naveed@epaymentsolutions.co.uk