Do you have a kitchen or Bathroom installation business that is struggling with obtaining a merchant account, it's frustrating right? You keep getting declined and none of the high street banks are telling you why!
You have a well-established business, yet your existing merchant account provider either wants to terminate your contract or you just can't seem to find a solution for you to take card payments for your business.
Well on this page we will go about our business to explain from the bank's eyes just WHY a kitchen or bathroom company is high risk when merchant banks are considering approval of a merchant account.
Bathroom and kitchen retailers are known as selling high ticket items, this means that the ATV (average transaction value) is likely to be reasonably high. Under normal circumstances this alone would not be enough to consider a business to fall within the high-risk sector. However, kitchens and bathrooms are usually subject to a deposit payment and a delayed delivery or fitting day.
For example, Mrs Smith might decide she likes a bathroom in a showroom so she places down a £500.00 deposit. However, the lead time for this installation is 12 weeks.
Now the acquiring bank has to run the risk for 12 weeks that Mrs Smith will receive her bathroom and nothing happens to the business within that period. This is one element to why kitchens and bathrooms are high risk for credit card machines.
BUT there's more…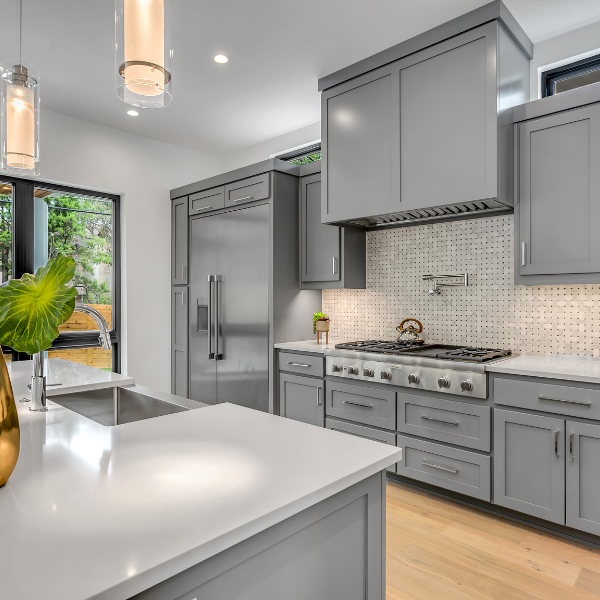 Just imagine If Mrs Smith got delivery of her job, fully installed and then there was a dispute about the taps that have been installed. They are not the right ones; The bathroom company thinks they are correct and there is a stand-off. So the consumer (Mrs Smith) instigates what is called a Chargeback. This is a complaint to Mastercard and Visa that will reverse the payment made if the merchant can not provide suitable evidence that they have acted within the terms and conditions. Unfortunately, the delayed delivery sector sees quite a high level of this type of chargeback which is a major factor as to why Bathroom and Kitchen retailers are considered high risk when applying for a merchant account.
So – now you know why the banks might either Terminate your merchant account for your bathroom and Kitchen business and you also know why some acquiring banks will not approve this sector. However, all is not lost! ePayment have several options that can help you obtain a merchant account for your Kitchen or bathroom business.
But before we start – here are some tips to ensure you have everything in place before we start the journey of getting you approved to start accepting card payments for your bathroom business:
Talk To Our Expert Today
We have helped hundreds of businesses throughout the UK save money on their rates. Book a review today!
Email us
naveed@epaymentsolutions.co.uk